How did that happen? It is less than two weeks until Christmas Day and less than three weeks to the New Year and the start of 2013.

We had a wonderful selection of entries for the November Challenge of gifts. Thank you to all those that took part. Make sure you check back next Friday to see who won the challenge and the winner the Design Team have picked.

Now what are we challenging you to this month? Seeing as we are so close to Christmas we want to see "quick and easy Christmas card". We do mean quick and easy and not ones that have taken hours to make.

Remember you don't have to use a Sweet Pea Stamp - although we DO love to see them being used. Sweet Pea Stamps have also started selling digital stamps so you don't even have to wait for the postman to call and that's a good thing at this time of year as packages can get delayed!!!

To help you with this challenge, here is the inspiration from the Fab DT.
I use a Elisabeth Bell
Sue
Using
Poinsettia Fairy digital image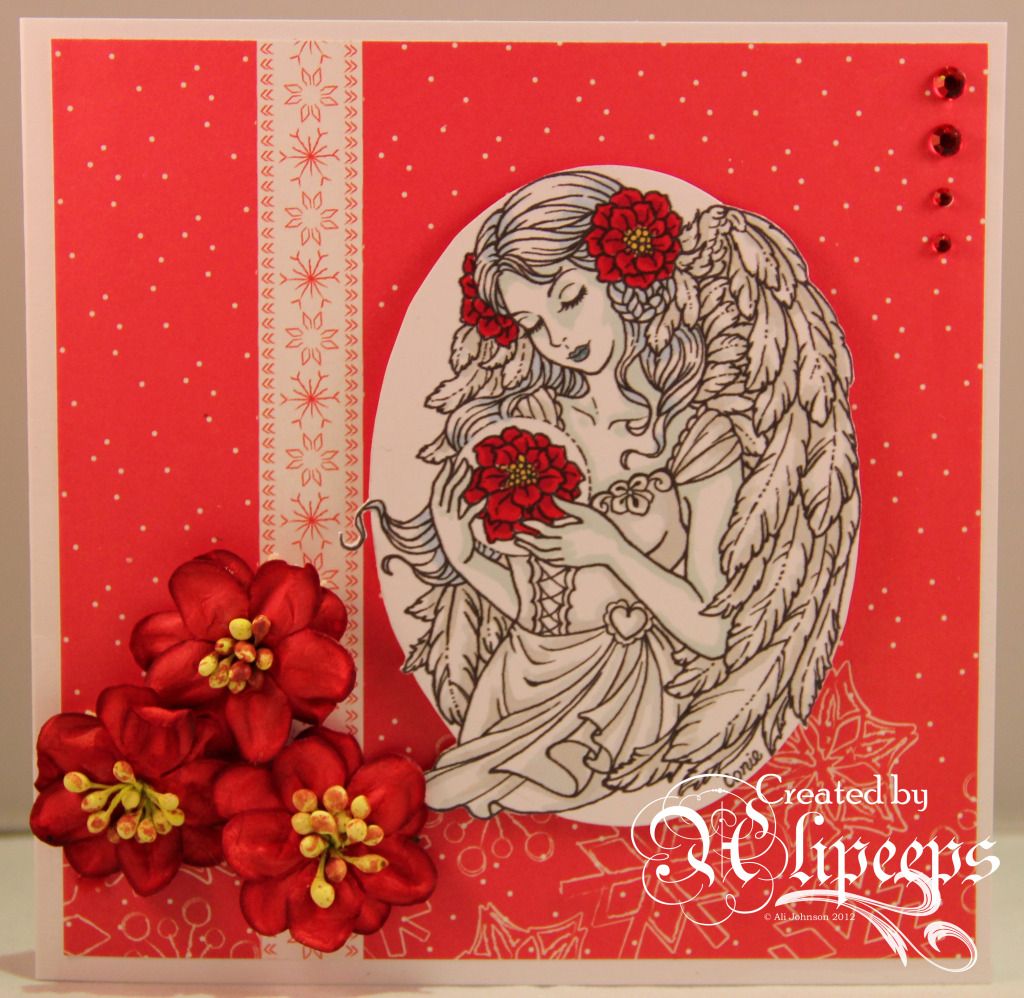 The Sweet Pea Stampers Design Team would like to wish you all a very Happy Christmas and New Year and we hope to see you visiting again in 2013.